Pada mereka yang akan audition di Kuala Lumpur (Astro) besok...good luck!

Ni ada sikit update mengenai ujibakat Akademi Fantasia musim ketiga.

I went to Astro today nak tengok camna auditions, and pening siot!

I think a lot of people langsung tak practise, ataupun make an effort to perform langsung.

Pendek kata, ramai yang hanya layak menang piala sumbang-sih!

But then again, hari ni baru first day dan seramai 102 yang di panggil Astro selepas mereka pre-register saja yang ambil bahagian...so mungkin terlalu awal nak judge how things will go.

Apapun...ni 'set' audition di Astro. Ada dua bilik audition.

First step registration. Second stage is actual audition for vocals and choreography (hanya kalau vokal layak) - dan the third stage is personality and character interview. Pandai-pandai ler serlahkan diri supaya membuktikan cukup layak nak tayang muka kat TV ek...

Ada dua judges untuk audition stage two and three, termasuk nama-nama yang tak asing lagi, Ellie Suriarty, Iman Wan, Adnan Abu Hassan, Fatimah Abu Bakar. Seramai lapan judges akan standby untuk bergilir di peringkat kedua dan ketiga.

Mereka yang lepas the third stage, akan di shortlisted, dimana evaluation akan di ambil kira dari rakaman-rakaman persembahan di ujibakat, sebelum dua belas pelajar dipilih.

That's all for today's posting. Nak main game Battle Realms sat, before I have dinner. Esok nak gi awal as Ted is auditioning.

To everyone auditioning, good luck again.

Pada teman-teman di Brunei, walaupun jadual terbaru tidak menunjukkan tarikh ujibakat Akademi Fantasia musim ketiga di Bandar Seri Begawan, the auditions there are confirmed by Astro. Cuma buat sementara, tarikh, masa dan lokasi masih dalam perbincangan...so bersabar-sabar, dan banyak berlatih ler.

See you guys...

Studio ujibakat 1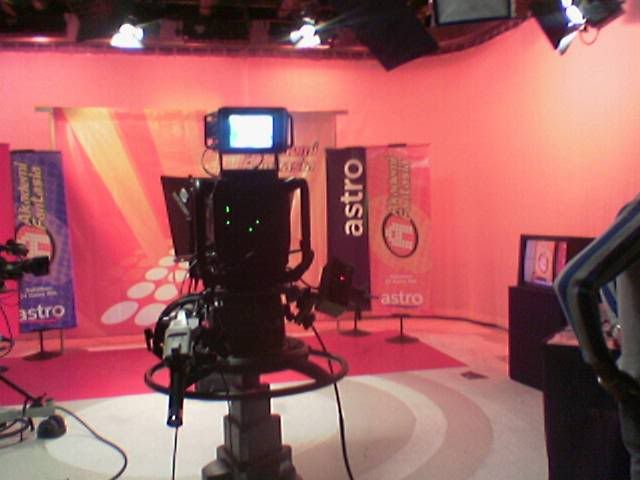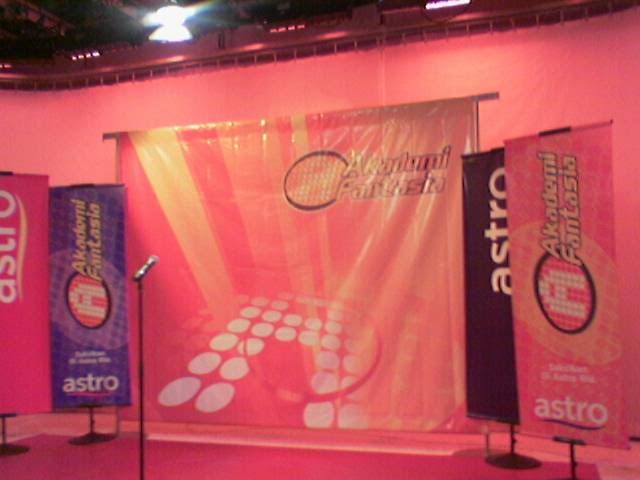 Studio ujibakat 2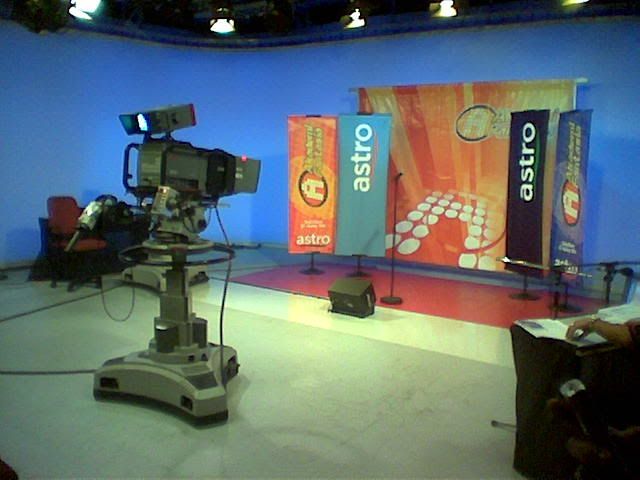 Control room untuk monitor segala perjalanan ujibakat