One little addition I forgot to include in my last entry.The guys from Sony-BMG sent me the cover art for Jac's album. For fans of Malaysian Idol's Jac, the album, again, is going to be available in stores on Dec 13, though it will only be officially launched on Jan 12. And also out in December...Azharina. Her second elabum is pretty good, so look out for it.

Yang pertama tu hancur gila thanks to her uncle Julfekar. Tapi yang second ni ada lagu Adnan Abu Hassan yang gila babas punya best! Tak caya tunggu tengok hit ke tak. Below I included cover art album dia sekali. Ubah imej tu! She looks HOT!

Apa-apa pun hope you guys support the local music industry. BELI YANG ORIGINAL!


PS . For friends from the Malaysian Idol forum...if you want to curi the images of Jac's album cover art, please credit me ok...as in [klubbkidd's rave]..ahahahaha...but don't give the url.

Jac's Gemilang cover art.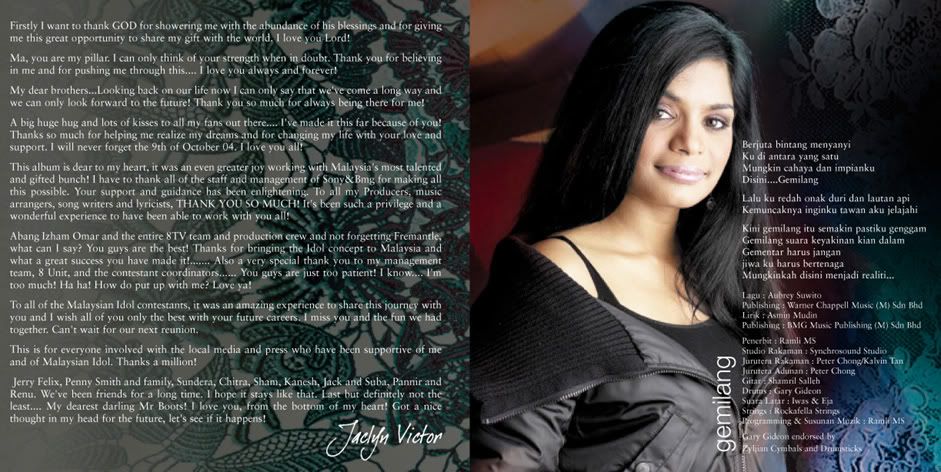 Azharina's new look for her upcoming album.