I know I've been ignoring my blog lately, but I've found my life simply too uninteresting or too uneventful at least of late to have anything to talk about.

Yesterday was a relief though. Met Zahid after not meeting with some, just talking a bit on the phone to catch up on what he's been up to.

So yesterday, had an interview with Freddie Fernandez and Aman of Maestro Talent and Management. After I was done in about two hours or so, one by one, all the kids from Akademi Fantasia, except for Linda and Fitri, traipse in for a script reading session.

Dapat lah lepak lepas rindu jumpa seorang-seorang , especially Zahidlah of course.

Anyway, they were headed to a show in Central Market after that, and some of the girls ajak me to join, which I did after some doubts. I mean, at least I could gab with Zahid a little bit more.

After all, sebelum tu dia macam malas sikit nak sembang dengan aku. But while everyone hauled ass, Freddie called up and told 'em to halt, and chill out and come later. So we all gathered kat mamak kat Bukit Damansara tu yang bawah office Maestro and had a drink.

Dok pot-pet for just below an hour later, we all convoyed ler ke Central Market. Ted joined and layan pot-pet ngan Bob while aku layan Apiz, Aypol and Zahid ler, the two being his best friends.

Masa sampai, and Zahid was changing in the car, I noticed a Heelys box in the boot of Apiz's car, and he answered when I asked that it was Zahid's.

Ahh! A newbie on wheels, leh buli ni. And Zahid didn't seemed to amused by the thought! Hah!

Tough luck boy!

Anyways lepas punya lepak, function abis I rushed back to the office and finished some work.

Not very eventful sounding huh?

But it was. First of all it was nice to see Zahid after a bit.

Secondly, I got a copy of Nikki's single already, a cover of Ziana Zain's Lara on Monday, and everyone I've played it too since then has been giving raving reviews about it. Maestro in fact wants to consider helping her out if not possibly signing her on.

Someone in era.fm (I will not drop names) is a fan, and I hope to get it played soon.

Sigh...that's all really. Not as great as I made it out to be, my day was. Today has been more relaxed dok opis buang masa makan gaji sampai tengah malam going at snail's pace to finish my work.

Tomorrow's a different tune altogether.

Meeting up with Fathul and Kyrra for a meeting between ZA8FC and Maestro at 1pm. Then rushing to meet Hawa at Astro before we head for rehearsals of Anugerah Era 04 at Stadium Putra, Bukit Jalil.

Then have to rush back to the office to finish up my gossip column. HELP!

Anyway, here are some old pics I found, which I haven't put up here. The first are my old pic from 2002 and 2003 (something like that) and the next set are part of my celebrity pics. Check out the one of me and Siti taken in 2001 (back when I was on talking terms with her).

Enjoy....until tomorrow (hopefully) when I post the pics of me and Zahid from last night. Toodle doo.

My old pics...don't laugh! (PS I wasn't wearing pants in the first two pics, was just trying out my new digital camera in 2002 in my room)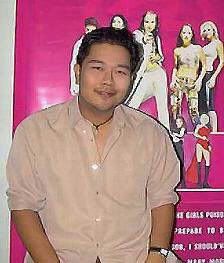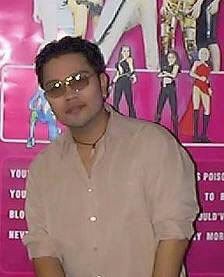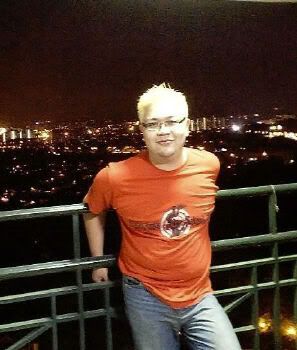 Some pics of me and celebs while on the job. This particular pic of me and Shane from Westlife was taken in 2002 at the MTV Asia Awards in Singapore when I got to hang with them before interviewing. He is perhaps the international celebrity that I have the most pics with, with about half a dozen or more, all taken on different occasions when I got to hang with the band. Then there's Kelly Clarkson and me from 2003 when I hung out with her after an interview in Singapore while she was on her promo tour (sweet gal).The next one's MTV VJ, Utt, who I've met quite often, and is quite a nice guy. He still recognises me whenever we meet, and he never fails to acknowledge me whenever we bump into each other. The last one is Siti Nurhaliza of course. I think this was taken at the Anugerah Bintang Popular in 2001. Can't recall, but in times when we were on talking terms. Why aren't we now? Malas lah nak elaborate.