So I haven't posted in a couple of days.

My body has been working up and I still don't feel too well. It's a tug of war with an attacking fever, which I don't know whether I'm winning or losing.

To cut short my banter, the good news is last night, Nikki messaged me and told me she's IN the wild card show for Malaysian Idol!

Oh joyful, joyful! The latest check at the official Malaysian Idol website revealed she's No. 1 on the list of contestants Malaysia want to see perform in the wild card show, which is a good sign.

Nothing much up apart from that except reality TV weekend has begun and the suspense is kicking in for Akademi Fantasia on who'll be eliminated next.
Got Misha's pics from the video shoot in Jakarta for her Indonesian version of Bunga-Bunga Cinta which was done two weeks ago. Meant to post it earlier but didn't quite find the time to do it, but here are the pics now. Be posting again tomorrow.
The pics from the Indonesian Bunga-Bunga Cinta music video shoot directed by the same guy (Rizal Mantovani) who did Siti Nurhaliza's Percayalah and Bukan Cinta Biasa - same make-up artiste too.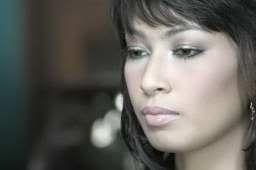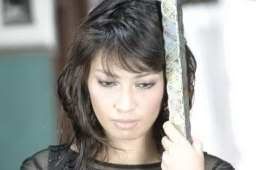 Till tomorrow, blogger...